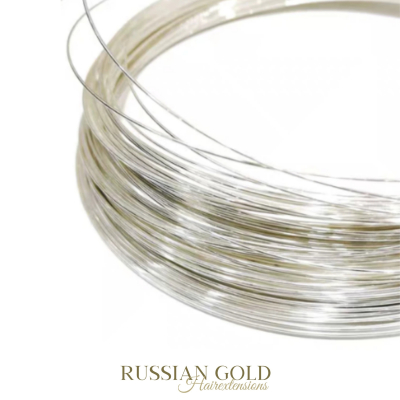 Model:

Reparatiedraad

Levertijd:

2 werkdagen
Omschrijving
Soms kan het gebeuren dat het haakje van een nanoring hairextension uit de bonding los laat.
Dit kan bij elk merk hairextensions voorkomen, ongeacht waar deze gekocht zijn en heeft verder niets te maken met de kwaliteit van de hairextensions.
Het loslaten van de haakjes kan verschillende oorzaken hebben:
~ De bonding is door een verzorgingsproduct, of het vele wassen van het haar te week geworden, waardoor het haakje los laat.
~ Met de styl- of krultang op de bonding gekomen, waardoor deze (gedeeltelijk) smelt en zijn stevigheid verliest.
Met het reparatiedraad voor nanoring extensions kunnen de hairextensions, die het haakje verloren zijn, weer makkelijk worden gerepareerd.
♦ Inhoud: 1 meter draad. (Dit is goed om ongeveer 20 haakjes te maken).
BENODIGDHEDEN:
~ Reparatiedraad voor nanoring extensions.
~ Keratine bondings.
~ Connector tang.
WERKWIJZE:
Door de onderstaande werkwijze kunnen de haakjes niet meer los laten.
Beoordelingen (0)
Beoordeel
Note: HTML-code wordt niet vertaald!

Verder