Holed-Tape Extensions zijn zeer eenvoudig en snel te plaatsen en zijn nagenoeg onzichtbaar in het haar.
De Holed-Tape Extensions zien eruit als tape hairextensions maar kunnen op dezelfde wijzen worden geplaatst als een hair weave.
In de dunne band zitten gaatjes waardoor eenvoudig met een haaknaald plukjes haar doorheen getrokken worden die vervolgens met microringen, nanoringen of keratine bondings vastgezet kunnen worden.
De Holed-Tape Extensions zijn herbruikbaar en kunnen na 8 tot 10 weken weer omhoog geplaatst worden.

De Holed-Tapes zijn verkrijgbaar in 4 cm breed à 2,5 gram en 8 cm breed à 5 gram.

Voordat u besteld:
De levertijd van alle hairextensions is ong. 2,5 week.
Kijk HIER voor meer informatie over de levertijden.
Kijk HIER

voor meer informatie over de texturen.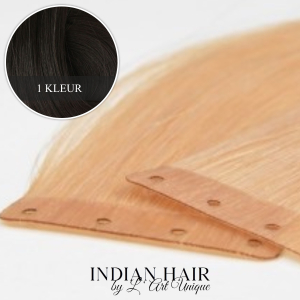 Aantal gram Holed-Tape hairextensions dat u nodig heeft: ~ Verlenging dun haar: 100 gram. ~ Verlen.....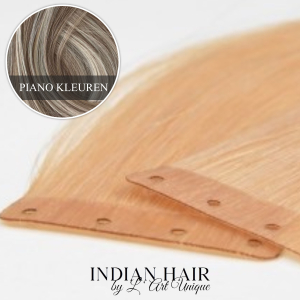 De Piano Colour extensions hebben 2 kleuren in 1 extension of tape, 50/50 verdeeld. U kunt zel.....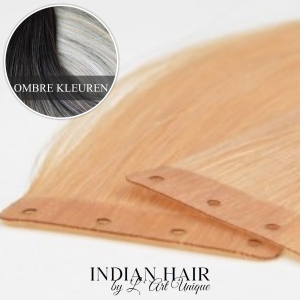 De Ombre Colour extensions hebben 2 verschillende kleuren in de aanzet en de lengten. U .....